[NEW] ☆Top 5 Best 60hz Players in Geometry Dash☆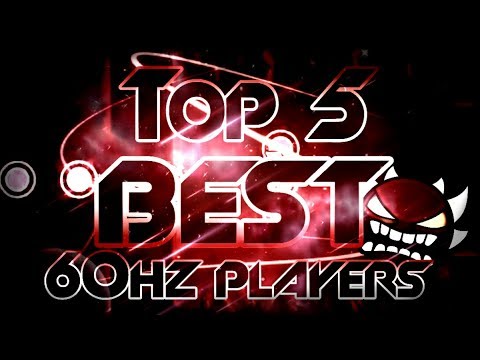 File Name :
[NEW] ☆Top 5 Best 60hz Players in Geometry Dash☆
thumbnail by panos1303: https://www.youtube.com/cha...

~

that took soooo long to make lol. but i had a lot of fun with it, the most fun i have had editing a video in a long time tbh. it was hard to decide the final list, but i think i did an okay job.
this IS an updated version of a video i did 8 months ago, since that one is really out dated and doesnt apply much anymore since most of the players in that video have since switched to 144hz. now it is a lot more accurate!
i know there will be some people that think i should have put stormfly higher, but he really hasn't beat too many extreme demons like the others so i feel it is hard to judge where he would place. i also feel koreaqwer has been really underrated recently for how good he is, since he is mostly known for being a builder.
btw, a little off topic but the bloodlust 97% video that was up yesterday was privated since knobbel commented and asked me to take it down so i did. just a little note in case some of you were wondering (no disrespect to knobbel, love ya :)
another thing - thanks panos for the thumbnail!! it looks so sick i love his style. i might ask him for some more thumbnails in the future since the ones i make look super cringey lmao
thanks for watching!! i poured a lot of effort and time into this video.